What Is Hypnotherapy?
When most people think about Hypnosis or Hypnotherapy, or when it is reported in the press they are referring to "clinical Hypnosis". This is a Therapeutic way of taking care of your mind and be able to help change your life. Can you imagine your life exactly what you wanted with a positive mindset and be able to make changes and see results.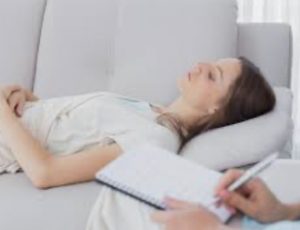 Clinical Hypnosis does exactly what it says that clients are relaxed into a light to medium state of Hypnosis by the Hypnotherapist and while being in this highly suggestible state are given a number of carefully worded suggestions designed to have an impact upon the symptoms that have been consulted for.
Along with positive suggestions you will be encouraged to use visualisation techniques to help you to tap into your powerful imagination known to influence your thoughts and feelings quite significantly.
There is a well known saying in  "if you can imagine it, you can achieve it" then you can make it happen.
It is these new strategies of visualisation and thinking that can have a very positive effect on the way that you feel and help you to deal with your Phobia or Worries in a new way.
Let's say for example…Pattie helps you to get over nerves about having to make a speech she would be giving you suggestions to help you feel calm, relaxed and totally in control of the way that you feel. Clients wanting to give a perfect persentation in public speaking keeps them focus and confident.
She would help you to visualize (imagine) giving your speech in this calm, relaxed and effective way and by doing this you will be then able to "link" this imagined experience with the real experience when it occurs.
In fact, the session will help you to understand and reduce the amount of worry and concern connected with "feeling judged by others" (Social Phobia) and help you to realize that you do NOT need to be perfect, you just need to be YOU!
The experience of one of our Clinical Hypnosis sessions in which you will discover a new level of relaxation can have quite a profound effect on you and you will certainly leave the clinic feeling very relaxed, confident and able to think about your problem in a whole new light.
The changes brought about in these sessions can be very powerful and a more confident you.
How Much Does a Hypnotherapy Session Cost?
My clinical hypnosis session costs just $150
What are you waiting for?
Location
The Arizona Hypnotist
Pattie Freeman BCHT, CI
6895 E. Camelback Rd
#103
Scottsdale, Arizona 85251
602-400-0653
Location
The Arizona Hypnotist
Pattie Freeman BCHT, CI
6895 E. Camelback Rd
#103
Scottsdale, Arizona 85251
602-400-0653
 Information
All conditions that may be helped using Hypnotic Techniques also require the use of willpower. Hypnotherapy is not magic and can only help you to make changes if you have a strong desire to change and put in a maximum effort.
Notice
: Undefined index: screen_name in
/home/beverl37/public_html/wp-content/plugins/custom-twitter-feeds/inc/CTF_Parse.php
on line
40
Notice
: Undefined index: verified in
/home/beverl37/public_html/wp-content/plugins/custom-twitter-feeds/templates/header.php
on line
25
Notice
: Undefined index: profile_image_url_https in
/home/beverl37/public_html/wp-content/plugins/custom-twitter-feeds/inc/CTF_Parse.php
on line
371

Notice: Undefined offset: 0 in /home/beverl37/public_html/wp-content/plugins/custom-twitter-feeds/inc/CtfFeed.php on line 1917

Notice: Undefined offset: 0 in /home/beverl37/public_html/wp-content/plugins/custom-twitter-feeds/templates/item.php on line 16

Notice: Undefined offset: 0 in /home/beverl37/public_html/wp-content/plugins/custom-twitter-feeds/inc/CTF_Display_Elements.php on line 22

Notice: Trying to access array offset on value of type null in /home/beverl37/public_html/wp-content/plugins/custom-twitter-feeds/inc/CTF_Parse.php on line 67

Notice: Trying to access array offset on value of type null in /home/beverl37/public_html/wp-content/plugins/custom-twitter-feeds/inc/CTF_Parse.php on line 67

Notice: Trying to access array offset on value of type null in /home/beverl37/public_html/wp-content/plugins/custom-twitter-feeds/inc/CTF_Parse.php on line 67

Notice: Trying to access array offset on value of type null in /home/beverl37/public_html/wp-content/plugins/custom-twitter-feeds/inc/CTF_Parse.php on line 67

Notice: Trying to access array offset on value of type null in /home/beverl37/public_html/wp-content/plugins/custom-twitter-feeds/inc/CTF_Parse.php on line 31

Notice: Undefined offset: 0 in /home/beverl37/public_html/wp-content/plugins/custom-twitter-feeds/templates/item.php on line 22

Notice: Undefined offset: 0 in /home/beverl37/public_html/wp-content/plugins/custom-twitter-feeds/templates/item.php on line 23