Corporate Speaking Events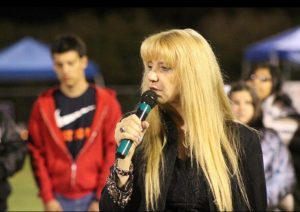 Pattie Freeman is a National Keynote Speaker Corporate Speaker known as the "Mental Guru" for Athletes and Business Professionals. Her expertise has been shared on TED talks, Fortune 500 companies and major sports teams.
She provides inspirational mental knowledge of how to reach our PEAK Performance level ability through  visualize skills and self talk. Her methods and techniques changes each person that she makes contact with to reach success.
Pattie works with teams, groups and individual coaching and as a speaker also, her events inspire the young and even seasoned clients to reach their goals and conquer their fears. She is known though her peers as the "Mental Guru" she gets the mind working more aggressive and positive to get results.
If you are wanting to BOOK her for a corporate or team experience feel free to contact her through her contact info. She also offers Team  Experience this is her coming to your location and speaking to your teams or school.
Peak Performance for sports
Success in school or business
College Recruiting
Bullying
Fears of Failure
No matter what your theme is for your engagement the topic is always a keynote experience interactive and fun.