Hypno Band Weight Loss Program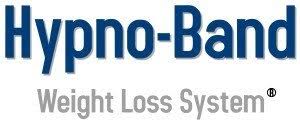 The revolutionary Hypno Band Its is a compared to the virtual gastric band designed to help you make changes to your eating habits enabling you to lose weight and keep it off.Allowing your mind to accept the changes in a different outlook with Hypnotherapy. Your body Feels the sensations and believes it through thought patterns and suggestions actual preparing the mind and body to experience Hypno Band surgery virtually. Amazing nee technique without the physical surgery and downtime.
How does Hypno Band work?
The Hypno Band process works by helping you to eat smaller portions of food and feel fuller for longer. Smarter choices and allows your subconscious mind make right decisions when it comes to food, exercise and even sleep.
Fact: You can melt a pound or two when you gt the enough sleep fpr your body consistency is he key.
Over the course of 5+ sessions you will learn new eating habits using a combination of Clinical Hypnosis and Cognitive Behavioual Therapy and your mind will also be "re-programmed" to believe that your stomach is much smaller and therefore you will feel fuller quicker. Drinking water as a substitute and give up foods that for some reason in the past was hard to do.
Unlike ordinary weight management approaches, the Hypno Band helps you to make "internal" changes to your relationship with food and by changing this relationship you can "take control" over unhelpful eating habits, such as overeating and obsessing over 'naughty' foods which of course just increase your desire to have them. Adding in Exercise to help your metabolism and be able to change routines of comfortable levels to be able to rely on your own feelings about how your eat.
Food fills the voids
Sugar is a reward
Food replaces Boredom
Not hungry easy DO NOT eat
No more scales
No more counting calories
Set realistic Goals
No emotional eating
No event, holiday eating
the list is endless…..Its all contained in the old habits and behaviors what are learned from childhood and on.
Is Hypno Band suitable for me?
If you're like most people, you've probably tried just about every diet under the sun and although they may "work" for a while, you always seem to put the weight back on. It spells it out to you "DIE" you struggle, starve and by the time you lose the weight, you find yourself rewarding your accomplishments with sugar, carbs all the things that lead you to weight gain in the beginning. Forcing your body to retain and gain back what you lost. Diets are a Physical means and mentally you keep the same Philosophy about diets and how it hasn't work in the past what makes this one different. Sometimes people start a diet and don't finish it through the whole process, once they see things are not going their way or they are impatient for quick, fast results.
So, if you have lost control of your eating, and want to lose weight then the techniques used in the Hypno Band sessions can almost certainly help you to lose weight in a controlled and consistent way.
The Hypno Band  can NOT make you change without you really wanting to change and it is critically important that you have REALLY want to lose weight.
The Hypno Band techniques are suitable for most "personality types" but occasionally some people find parts of the process more difficult than others.
In these cases I am normally able to use one of my other therapy techniques to help you overcome those obstacles. Pattie allows sessions in between to set up your mind for success and allow the mind to see your not just changing physical but mentally.
Hypno-Band is a well established in reaching your goals
The therapy techniques used in the Hypno Band  are very Powerful and widely used * techniques that work, however, the process in NOT magic and if your expectations are that you pay your money and then don't have to make any changes, then you are going to be disappointed. This time it's going to be you interacting and participating in your own results. You'll experience disappointment and regain your focus amd move forward. Melting away the pounds and losing that weight and keeping it off physical and mentally.
Not everybody will lose weight with Hypno Band simply because some people will not want to take any responsibility for changing, or sometimes do not know how to change.Change is hard if you allow it to be…If you want it ad enough then the time is "NOW" for you by letting your subconscious mind help you through it all.
But, if you are really committed to losing weight, if you really want to change your life,  then the Hypno Band  can help you to take control and lose weight.
*CBT and NLP s a key element in the Hypno Band Technique success is what Pattie thrives for with all her Weight Loss Clients. Her expertise in her field has brought clients to her Worldwide this gives her the opportunity to share and help in areas that was not aware of her technique.
Hypno Band on the Television
The Hypno Band weight loss sessions has swept the country of others wanting new and different methods after trying all else. Pattie Freeman is a Board Certified Hypnotherapist and listens to he clients needs and wants and helps them through nutrition, exercise, self confidence, belief system, visualization and just doing it positively and healthier then all other methods.
Below there is a link to a video that was aired on the news about how Hypno band helped others….this can be YOU!
Please note that there is no guarantee of specific results and that the results can vary.  From clients to clients, the desire to succeed and be all in and open is all that is needed.

What happens in the Hypno Band Sessions?
The Hypno Band Session takes place over 5+  sessions, with sessions every 7-10 days,and the 4th or 5th  taking place after weight loss begins and your mind starts to see the changes and accepts the new suggestions.
I am able to flex these times a little to suit. Preparing the Body and the mind allows you to take control and see its never out of your hands but, by you letting go of the old routines of want and slow down your thought process allows you to make smarter choices.
"Prescreening and Evaluation"
This initial meeting is all about understanding your underlying "thoughts and feelings", your unconscious motivations and your personal circumstances. Session are all about using Cognitive Behavioral Therapy combined with Clinical Hypnosis to help you change your "subconscious eating habits", that is, the eating that you do without really thinking about it, or as a response to some emotional trigger.
How much does the Hypno Band Weight Loss Program cost?
The Hypno Band system costs $999. and this is paid at the first session.
What are you waiting for?
Location
The Arizona Hypnotist
Pattie Freeman BCHT, CI
6895 E. Camelback Rd
#103
Scottsdale, Arizona 85251
602-400-0653
Location
The Arizona Hypnotist
Pattie Freeman BCHT, CI
6895 E. Camelback Rd
#103
Scottsdale, Arizona 85251
602-400-0653
 Information
All conditions that may be helped using Hypnotic Techniques also require the use of willpower. Hypnotherapy is not magic and can only help you to make changes if you have a strong desire to change and put in a maximum effort.
Notice
: Undefined index: screen_name in
/home/beverl37/public_html/wp-content/plugins/custom-twitter-feeds/inc/CTF_Parse.php
on line
40
Notice
: Undefined index: verified in
/home/beverl37/public_html/wp-content/plugins/custom-twitter-feeds/templates/header.php
on line
25
Notice
: Undefined index: profile_image_url_https in
/home/beverl37/public_html/wp-content/plugins/custom-twitter-feeds/inc/CTF_Parse.php
on line
371

Notice: Undefined offset: 0 in /home/beverl37/public_html/wp-content/plugins/custom-twitter-feeds/inc/CtfFeed.php on line 1917

Notice: Undefined offset: 0 in /home/beverl37/public_html/wp-content/plugins/custom-twitter-feeds/templates/item.php on line 16

Notice: Undefined offset: 0 in /home/beverl37/public_html/wp-content/plugins/custom-twitter-feeds/inc/CTF_Display_Elements.php on line 22

Notice: Trying to access array offset on value of type null in /home/beverl37/public_html/wp-content/plugins/custom-twitter-feeds/inc/CTF_Parse.php on line 67

Notice: Trying to access array offset on value of type null in /home/beverl37/public_html/wp-content/plugins/custom-twitter-feeds/inc/CTF_Parse.php on line 67

Notice: Trying to access array offset on value of type null in /home/beverl37/public_html/wp-content/plugins/custom-twitter-feeds/inc/CTF_Parse.php on line 67

Notice: Trying to access array offset on value of type null in /home/beverl37/public_html/wp-content/plugins/custom-twitter-feeds/inc/CTF_Parse.php on line 67

Notice: Trying to access array offset on value of type null in /home/beverl37/public_html/wp-content/plugins/custom-twitter-feeds/inc/CTF_Parse.php on line 31

Notice: Undefined offset: 0 in /home/beverl37/public_html/wp-content/plugins/custom-twitter-feeds/templates/item.php on line 22

Notice: Undefined offset: 0 in /home/beverl37/public_html/wp-content/plugins/custom-twitter-feeds/templates/item.php on line 23